Walnut Coffee Table. My first table and piece in a show, It was a step down a road I haven't left.
Twin Nightstands. Looking to bring a little color to a wanting bedside, I used Padauk, Elm, Eucalyptus and turned California Bay. To follow the character of the Eucalyptus top and it's natural edge, I used a chain saw to treat the other edges.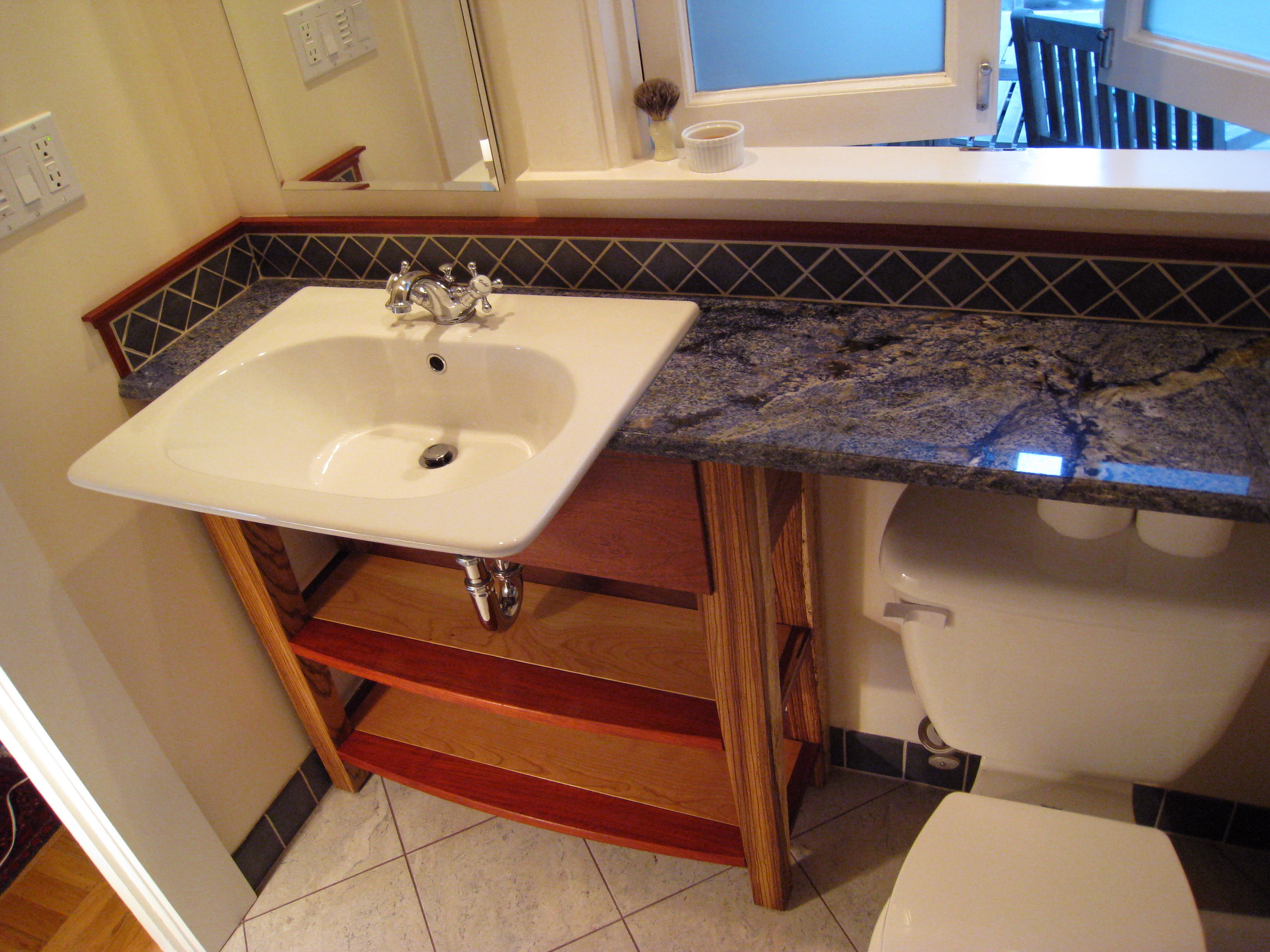 I tried to match the splendor of this blue granite countertop with some exotic hardwoods; Padauk and Zebrawood.
Crotch Seat. A concept I had in my head for a piece of walnut crotch, live edges and lots of figure.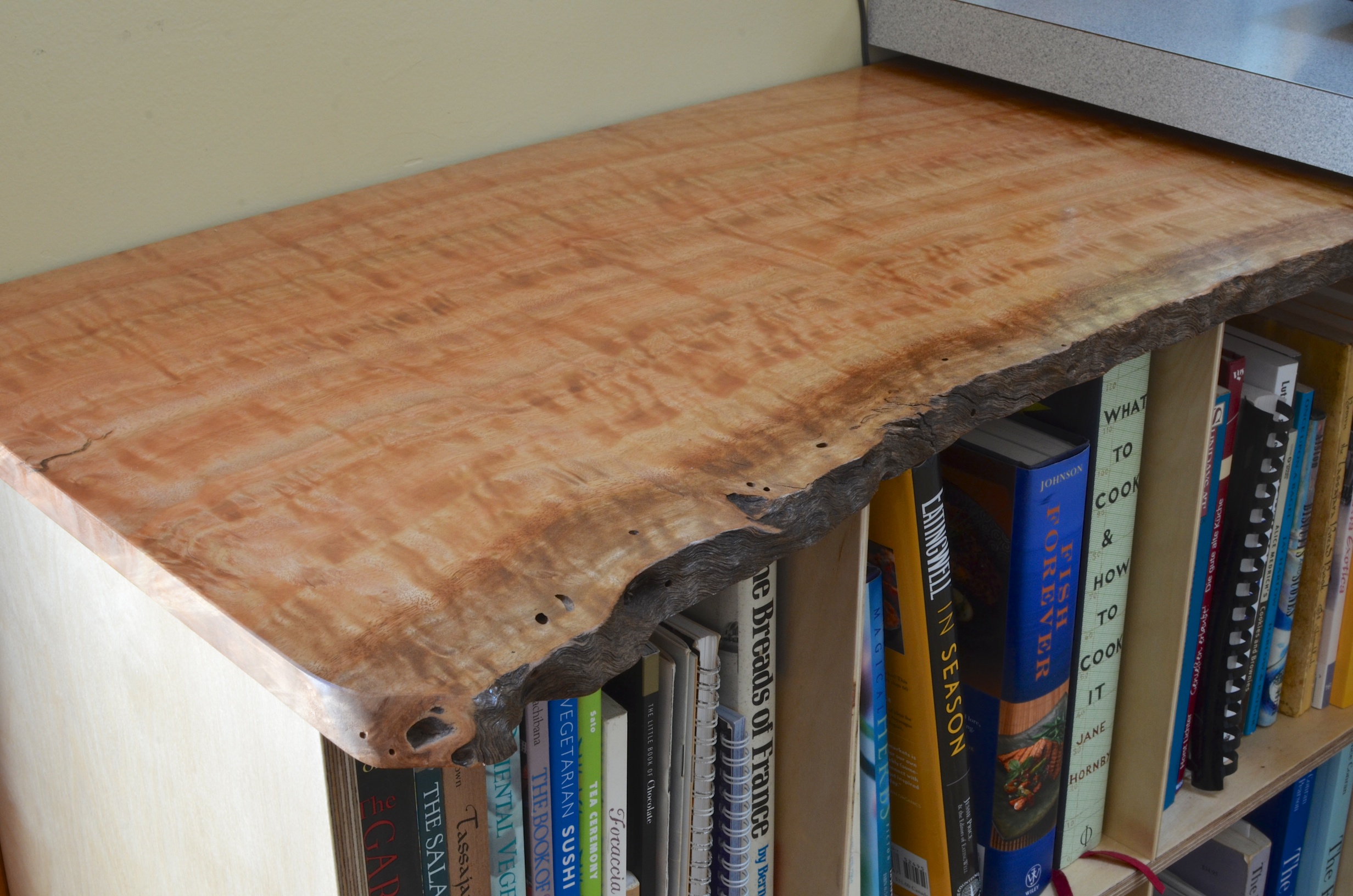 Cookbook Shelf. A piece of figured eucalyptus and birch fin-ply made a nice home for some formerly free ranging cookbooks.